April 12, 2022
Talking to the Media Can Feel Risky. Here's Why You Should – And the Right Way to Do It.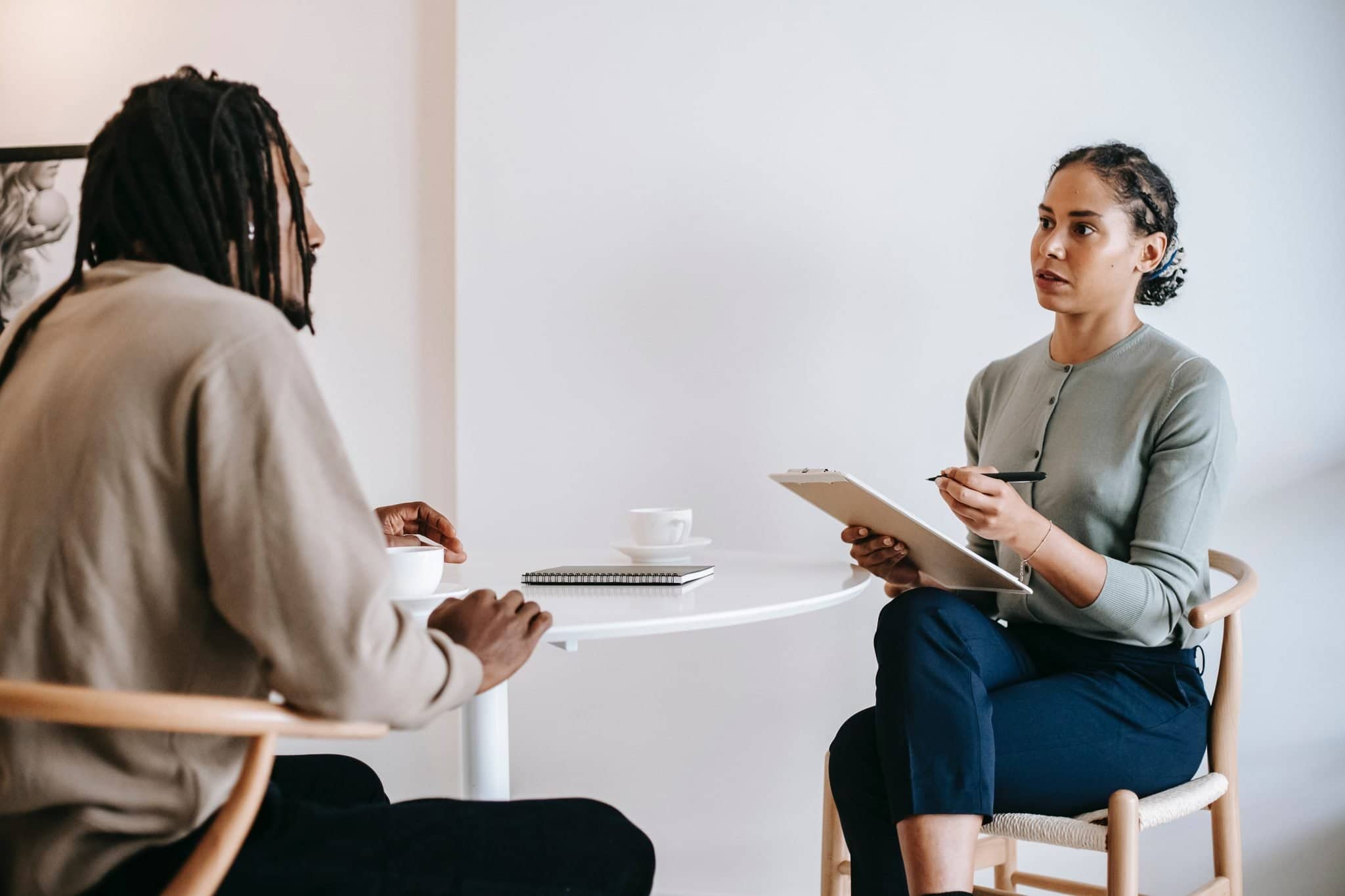 Nervous about being interviewed by a reporter?
I know the feeling. As a journalist, I spent more than two decades on the other side of the notebook, pressing executives and politicians for answers on some of the biggest news of the day.
It's quite another matter to have the spotlight turned on you – even when it's just to promote your own work or to discuss a new role, such as the position I recently took at Greentarget.
Speaking to the press means putting yourself out there. Will what you say be taken out of context? What should you do when an interviewer charges off in a direction you weren't prepared for, or brings up a topic that you can't – or don't wish to – address?
The urge to hide behind a press release is tempting. But engaging with the media in a thoughtful and substantive way can reap significant dividends for both sides. Preparation is key, from mapping out the most important points you want to make to anticipating tough questions and how you'd respond.
Why Join the Conversation?
Experts educate journalists and the broader public on important issues, such as rising cybersecurity risks or the economic impact of sanctions and export controls. At the same time, they're gaining exposure for themselves and their organizations as authoritative sources of information. That's valuable currency in a period of intense global upheaval, as propaganda and misinformation rocket around the internet in record time.
People and businesses are seeking guidance to help them navigate uncharted waters, from Covid-19's seismic impact on public health, education and the workplace to the economic repercussions and humanitarian toll of Russia's war on Ukraine.
That volatility is driving strong demand for authorities who can break down complex issues using straightforward language. Many organizations are now producing their own content to get their message out there, and some experts have gained significant followings through adept use of Twitter and other social media.
But the most visible, and credible, platform for that authority remains traditional media, especially if you want to reach key business leaders and decision makers. Despite some recent erosion of public trust in the media, about six in ten U.S. adults say they have at least some trust in information from national news outlets and three-quarters feel that way about information from local news organizations, according to the Pew Research Center.
Business executives in particular view traditional outlets as the gold standard for trust, credibility and value. Eighty-two percent of C-suite respondents said they valued traditional media above all content sources, followed by trade publications covering industry news, according to Greentarget's most recent State of Digital & Content Marketing Survey. And 79% of in-house counsel ranked traditional media the highest, followed by publications covering their professions and trade outlets.
Earning Credibility.
Good journalists vet their sources, fact-check their stories and go to great lengths – often on tight deadlines – to ensure readers get the most accurate representation of what's happening in the world. That rigor can make for tough interviews and sometimes tense exchanges, especially when reporters and editors push back or challenge a subject's point of view.
It's also why decision makers place greater trust in what they read in top-tier outlets. Anyone can publish an opinion on something these days. An expert voice that makes it through the scrutiny and editing process at a reputable publication tends to carry more weight, and confer greater authority. From a business standpoint, both C-suite executives and in-house counsel say recommendations from trusted sources matter most in researching firms for potential hire.
As a reporter specializing in explanatory journalism, I sought out reputable sources who could serve as trusted guides for me and for my readers on everything from global shipping bottlenecks to soaring law-firm billing rates to groundwater pollution. I prized experts who could clearly and accurately unpack why something was happening, why it mattered and how organizations and communities could prepare for what might come next.
Build Authority by Delivering the Essentials—and Engaging in Debate.
My best sources were able to distill their perspectives into simple and effective language that helped me put news developments in context. Sometimes that took a fair amount of discussion, going back and forth until I felt confident that I understood the points being made and how they connected to the broader topic and to the concerns of my readers. Even if just one sentence made it into a story, such conversations informed my reporting. They also helped build relationships with people who I might end up regularly turning to for insight and analysis.
That's one reason many journalists prefer live interviews. E-mailed Q&As and statements tend to be bland and sometimes don't speak directly to the subject at issue. Ever wonder why a canned quote didn't make it into a story? Chances are that it was boring, it repeated a point another source made more eloquently elsewhere in the piece, or it just didn't say anything new.
Of course, journalists also wade through reams of written material to get up to speed on an issue when time permits. White papers, blog posts and published articles in academic journals and trade publications can provide useful context and point reporters toward potential sources.
But those materials can be dry, dense and difficult for non-specialists to digest, especially when time is short and news is coming at you fast. Jargon is also one of the fastest ways to lose a reader.
By contrast, a focused conversation with a skilled and knowledgeable practitioner can yield vivid quotes and examples that grab a reader's attention and help illustrate what's really at stake. Authorities don't need to deliver an encyclopedic manifesto on any given topic, or have the ultimate answers to tough problems in their back pockets. But they do need to think about what time-starved readers and decision makers really need to know, and the most efficient way to convey that.
Consider Laurel Cutler, a top advertising executive whose trenchant insights often landed her in the Wall Street Journal. According to WSJ's obituary last year:
Ms. Cutler, who died Nov. 28 at the age of 94, was frequently quoted in The Wall Street Journal, partly because she could be relied upon for a strong opinion, expressed concisely. In 1990, she told the Journal that automotive advertising aimed solely at women was "patronizing and condescending."

A car tire maker once showed her a pink tire designed to appeal to women. She informed the client that women were looking for safety and reliability from their tires, not bright colors.
True authorities balance the demands of accuracy and accessibility. That means delivering succinct, lucid analysis and using concrete examples to help make abstract or complex concepts easier to understand.
Some people are born explainers-in-chief. But most need a little help to get there – even those of us who do it for a living.