Beyond Thought Leadership
Our Manifesto for a New Era of Authority
We say "thought leadership" too much in the public relations business. We do it. Our clients do it. The whole industry does it.
In fact, that label has been slapped on so much cookie-cutter content that some consider it shorthand for "business jargon" — not exactly the fresh thinking and insight that would-be thought leaders aim to deliver. To rise above the sea of sameness, we need more than thought leaders. We need authorities.
Where thought leaders hold forth, authorities take a stand — they know.
Thoughts are merely part of conversations. Authority directs them, makes them smarter, or, by raising unasked questions, start entirely new ones. Thoughts are heard, authorities are heeded.
In short, everyone has thoughts, and today, anyone with a laptop and a LinkedIn profile can say they're a thought leader. Authorities, by contrast, draw on distinct perspective and proven experience, delivering clear, succinct insights that are supported by fact, narrative and cutting-edge data.
At Greentarget, we help professional services firms create unique positions of authority.
This is more than just an elevator speech. With all the noise out there, with so much content and thought leadership pouring into screens and inboxes, we believe we have a responsibility to help ensure authorities are heard in a way that, if done right, will help audiences discover solutions to complex business problems.
Only true authorities can do that.
Unlocking True Authority: 4 Key Components of New Thought Leadership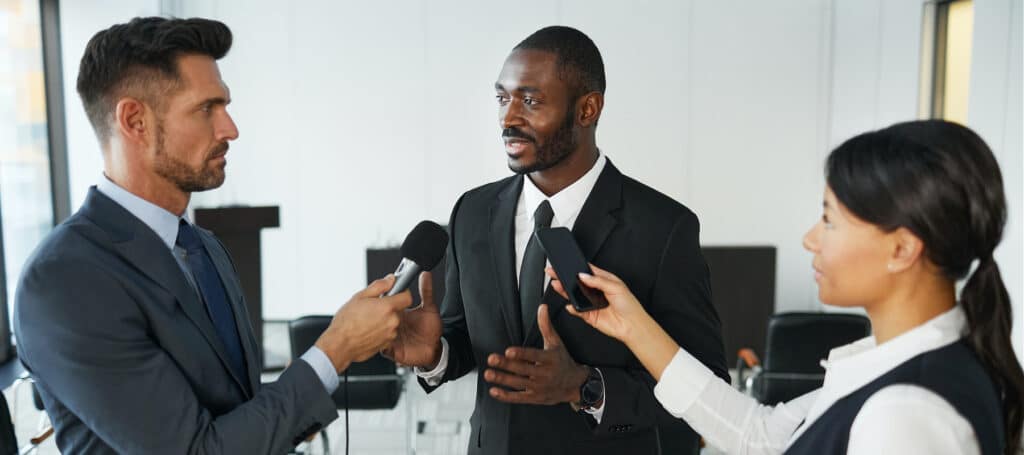 1. True Authority Is Heeded – Because It Expresses a Distinct Point of View
Authority doesn't come from rehashing conventional wisdom in a flurry of SEO-optimized posts. You can't produce original thinking by typing a prompt into a chatbot, or by ginning up content to appease noisy executives who demand a platform but don't have a point of view worth airing.
True authority isn't just heard, it wields influence. True authorities don't simply talk to talk — they direct, challenge, and above all add to a conversation in a new and meaningful way.
To this end, authorities must challenge conventional wisdom and norms. They must have a point of view that someone could disagree with, one that's ready and willing to be tested in the marketplace of ideas. And above all, authority must come from you: your specific experiences, expertise, values, and voice. If what you put out there could've been written by any number of your peers, you're just contributing to the noise.
You'll know your point of view is heeded when other authorities adopt it, challenge it or build on it. It's heeded when credible media outlets cite and interpret it. Most importantly, you'll know your authority is heeded when it opens the door to conversations that fuel client development.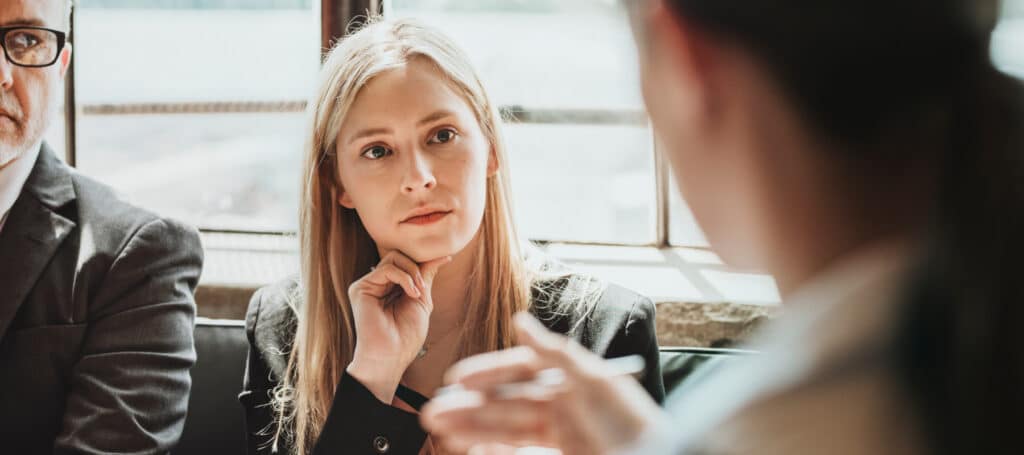 2. True Authorities Understand and Serve Audience Needs
Authority is rooted in understanding an audience's needs. Who is your target audience? What do they care about? What insights will matter to them most?
True authority is heeded because it drives these critical audience reactions:
Relevance — applicable, material 
"This has a direct impact on my business."
Novelty — new information, revelatory insights
"I've never heard anything like this before."
Urgency — important now, time sensitive
"I need to know this now."
Utility — useful, actionable
"This will help me do my job."
That last one is the golden ticket.
Utility attracts C-suite executives to content more than any other attribute. It is the quality most likely to move an executive audience closer to a purchasing decision, according to our more than a decade of research into what makes effective content stand out. Utility disrupts the professional services sales cycle by answering the question "How do I navigate or address this issue today?" Ideally, it provides the answer before the audience has asked it. It empowers audiences to act. With utility, authorities will be heeded. Without utility, it's just talk. More talk means more noise.
3. Authority Requires Skilled Participation
Our most informed, perceptive thinkers have a responsibility to engage.
In today's discourse, authorities are competing with a cacophony of lazy takes based on little more than intuition. That makes great ideas harder to hear.
Decision makers are drawing guidance from a wider array of sources than ever. However, sophisticated audiences continue to place a high value on curated information. After the tumultuous events of the past few years, our research shows that clients of professional services firms still look to traditional media and trusted, editorial-filtered sources to help steer their organizations.
Reaching those audiences requires skilled participation in largely uncontrolled communications environments. Got something compelling to say? It's not enough to publish your thoughts on your insights page. Authorities must also engage and open themselves up to the possibility that their ideas will be challenged and iterated upon in service of the larger community.
True authorities are willing to enter the media fray. They speak to serve audiences, not their own egos. That means disseminating their point of view through a medium that forces brevity, applies scrutiny and demands accuracy. Engaging earned media compels our smartest and most informed thinkers to distill their perspectives into easily digestible viewpoints.
True authorities understand and embrace the constraint.
4. Authority Must Be Earned
For professional services firms, the biggest hurdle to developing a truly distinctive and influential point of view may be the structure of the organizations themselves. Authority requires a combination of focus and audacity, both of which get eroded by consensus-driven partnerships. Consensus is by its nature in conflict with powerful points of view. Authorities must be willing to engage in that conflict and refuse to let the safety of consensus dilute their perspectives.
Authority is ultimately a position of power. It can fuel the coveted transition from outside advisor to trusted counselor — but it is not for the faint of heart. In an era of rampant noise and careless abuse of the thought-leader label we need our smartest thinkers to engage in dialogue that benefits the business community and society as a whole. Those who do it well will be heeded — and rewarded.
Our mission at Greentarget is to direct a smarter conversation. But we can only direct.
Authorities provide the insights and perspective that actually make conversations smarter. With their skillful participation we can elevate the discourse, empower business leaders and build the kind of reputations that fuel success.
Are you ready to seize the mantle?
Want to learn more about Greentarget?
Contact us to speak with a team member.