September 21, 2023
ESG Advisors: To Stand Out from the Crowd, Establish a Unique Position of Authority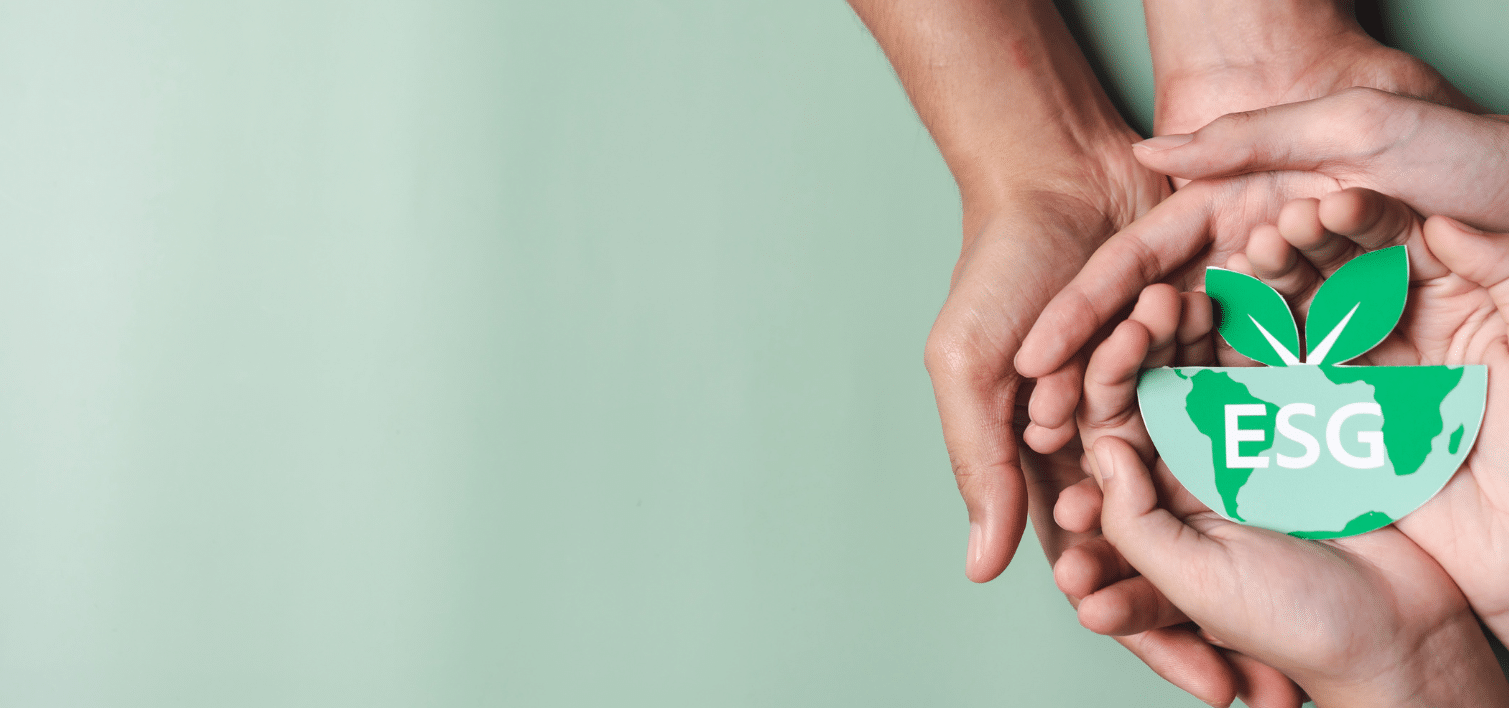 How consultants can use an ESG communication strategy to differentiate themselves in an increasingly competitive marketplace
As investors, regulators, and other stakeholders demand enhanced transparency—and progress—around environmental, social and governance (ESG) goals, a new market has exploded to offer support: ESG and sustainability advisors. In fact, spending on these services is poised to hit $16 billion by 2027, up from $6 billion in 2021, according to research firm Verdantix.
Professional services providers—consultancies, accounting firms, financial services companies, BigLaw, and boutique shops alike—are all jumping into the fray. Today's leaders include members of the Big Four (PwC, EY) and global environmental consultants like ERM, while any number of fund administrators, shareholder advisory firms, and credit rating agencies are also vying for ESG-related business. That's driving deal activity in the space: from 2019-2021, there were over 18 sustainability consulting acquisitions, while the past two years saw financial services firms spending more than $3.5 billion buying green-ratings companies and data providers.
Yet demand breeds competition, and competition demands differentiation. Despite the diverse array of providers, most offer a similar set of services, including ESG reporting, screenings, training, risk assessments, and tax solutions. At the same time, the outlook around ESG is getting more complex amid political and investor pushback.
How can these firms differentiate themselves in an increasingly crowded and fast-evolving marketplace? At Greentarget, we've worked with professional services firms, financial institutions, and consultants advising clients on ESG-related issues to establish unique positions of authority that help them do just that.
ESG Advisors Need Authority Positioning
Professional services firms—be they management consultants, law firms, financial services companies, or ESG advisors–-tend to look a lot like their market competitors. They offer similar capabilities and target the same types of clients. Even the mission statement isn't much of a place to stand out—unsurprisingly, advisors targeting ESG business all talk about their commitments to ESG and to diversity, equity, and inclusion.
Differentiation, then, becomes a challenge. Unlike consumer brands, few professional services firms want to (at least overtly) compete on cost. Creative branding for these relationship-driven firms only goes so far: they're not selling a product or an experience, but expertise. And expertise can be hard to convey—especially in this increasingly crowded era of so-called "thought leadership."
That's where authority positioning comes in. Where thought leaders hold forth, authorities take a stand—they know. Thoughts are merely part of conversations. Authority directs them, makes them smarter, or, by raising unasked questions, starts entirely new ones. Thoughts are heard, authorities are heeded.
We help our clients establish positions of authority in numerous ways. Our media relations team connects subject-matter experts with journalists to help them with their stories (and get 'earned' publicity when they're quoted). Our content team crafts newsy, not salesy, content that provides relevant insights to target audiences in dynamic, readable, and narratively engaging ways. Our research team tracks what competitors are saying and finds out what audiences want to hear—all with the aim of finding white space for our clients to meaningfully direct important conversations.
The four attributes of good authority positioning
Our North Star is utility, which attracts C-suite executives to content more than any other attribute, according to Greentarget's more than a decade of proprietary research. Utility disrupts the professional services sales cycle by answering the question "How do I navigate or address this issue today?" Ideally, it provides the answer before the audience has asked it. It empowers audiences to act.
Case Study: Helping a Third-Party Fund Administrator Establish Authority in the ESG Environment
JTC is a publicly listed professional services firm focused on fund and corporate administration, as well as private wealth services. A leading fund administrator with expertise in ESG-related funds like those established for Opportunity Zones, the firm now leverages its existing capabilities to provide ESG services like reporting, measurement, data collection, and training.
Getting JTC's foot in the ESG door, however, would be no simple task given the influx of competition to the space. In collaboration with Greentarget, the firm undertook a significant initiative to plant its flag: an annual research report about impact and ESG investing.
This, too, was a crowded arena. So before the survey questions were even drafted, Greentarget conducted competitive analyses and messaging sessions to articulate JTC's unique value proposition: namely, the firm's innovative shared ownership model, understanding of both investors and fund managers, and strong track record of measuring the tangible impact (rather than merely ESG inputs or outputs) of that investing strategy.
That last insight became a fundamental tenet of the report. As ESG ratings, frameworks and standards proliferate, so too will demands for reporting on specific, tangible outcomes to measure results and push back against accusations of "greenwashing."
The report, developed by Greentarget's research team and written by our content and editorial team, provided the foundation for a widespread media relations and content campaign that raised JTC's profile in this crowded space. Nine articles in publications ranging from Financial Planning to Regulatory Compliance Watch highlighted the report's findings and JTC's expertise—leading to nearly 800,000 total impressions and over $160,000 in projected advertising value. Several blog posts and event appearances were also spun out from the report, as well as two bylined articles by JTC executives, in Corporate Board Member and Chief Executive, which articulated what investors really thought about ESG.
ESG Communications: Best Practices
The above is just one example of how firms looking to cement their positions as ESG advisors can establish authority in today's increasingly saturated marketplace. As the industry continues to develop, other communications needs will also rise to the fore—attracting and retaining talent, navigating conflict of interest issues, or combatting anti-ESG backlash.
ESG-focused firms will face added pressure given the work they do. A few best practices they should consider as they move forward include:
Focus on storytelling. Data points are crucial, but they aren't enough, especially in today's polarized climate. The best corporate ESG communicators, from Microsoft to Ben & Jerry's, tell stories about the communities they help, the impacts they make, and how they do business. These stories illustrate not just the what but the how—a differentiator we helped a BigLaw firm communicate in their own ESG messaging. Stories and practical explanations of the 'how' engender emotional responses that help organizations stand out from the pack.
Utility is key. In an increasingly crowded, politically charged, and fast-evolving space, offering insights that deliver utility to target audiences is vital. That may be as simple as providing clear updates on a new or impending regulation—there are already hundreds of ESG reporting standards globally—or clarifying the pros and cons of various measurement approaches. You may be surprised at what some people don't know, as JTC discovered in their research showing that most U.S. fund managers and impact investors believe impact investing and ESG investing are the same thing.
Prioritize clarity. Don't add to your audiences' confusion with jargon-filled insights, wordy web copy, or obtuse mission statements. Use clear language, specific details, and reliable formats (e.g., Axios style newsletters or FAQs) to illustrate who you are and what you can do.
Conduct your own research. One way to differentiate yourself is by showcasing data that only you have, and that reveals your ESG expertise. The key is to make sure you're not just adding to the noise. That's where a narrower approach, perhaps homing in on a certain audience segment or emerging issue, can help.
The ESG consultancy boom is still in early innings. As the space continues to evolve, only those who can establish themselves as true authorities will stand out from the crowd.