March 22, 2021
How the CMO Became the C-Suite's New Utility Player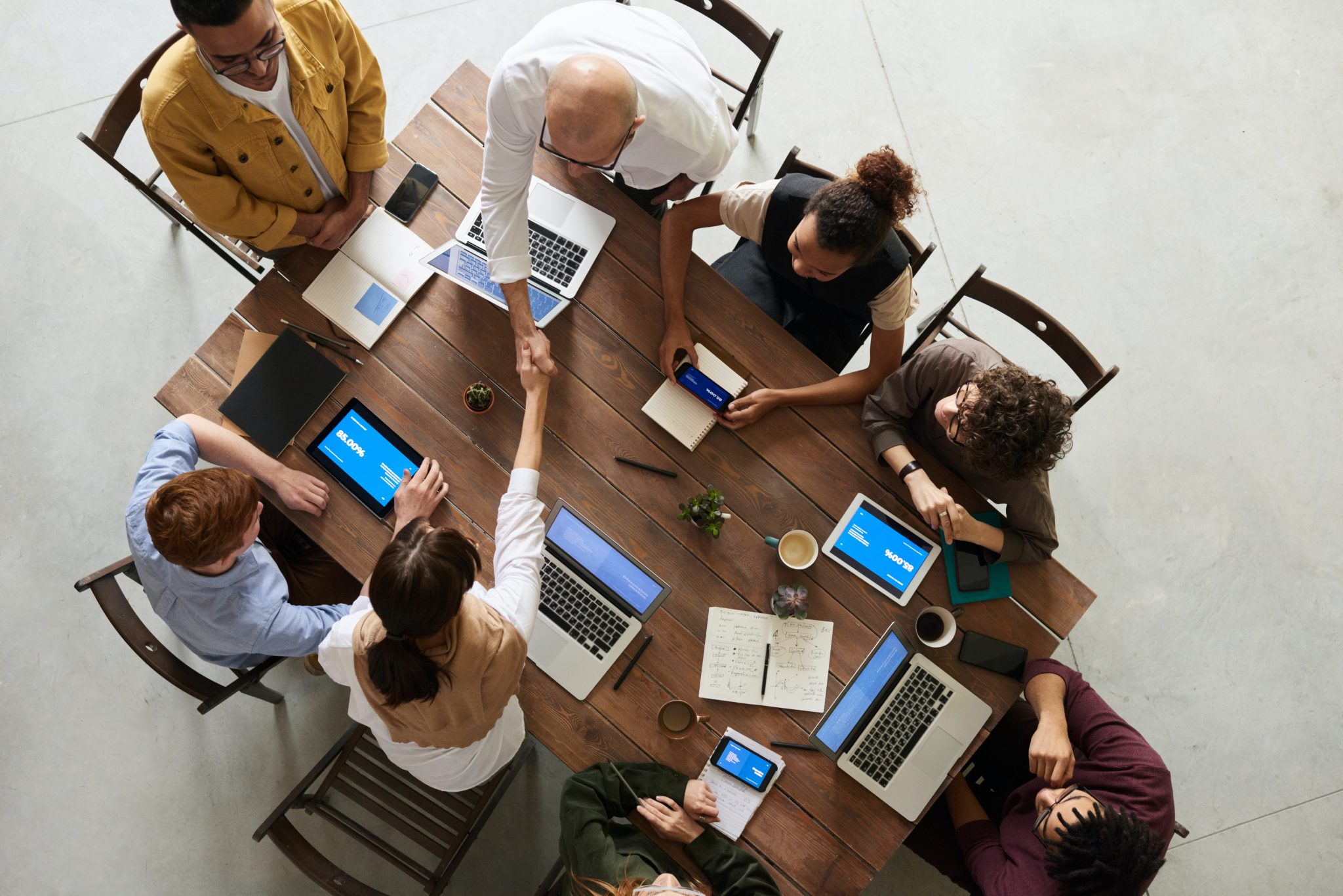 In January, the leaders of Twitter, Facebook, Google, Apple and Amazon did something that no elected representative in Congress can do to the head of our federal government. Each imposed severe, unprecedented limits on the powers of a U.S. president.
Responding much faster than Congress to the will of the people — not as voters but as consumers — the chief executives demonstrated publicly and conclusively that, when it comes to circumscribing the powers of our government's leader, they're more effective than members of any other branch.
The heads of Reddit, Snapchat and Shopify followed suit, banning or severely restricting the 45th president of the United States from their platforms.
"[CEOs] have money, they have power, and they have more of the public's trust than politicians do. And they're using all of it in an attempt to preserve America's system of governance," writes Felix Salmon in his article "How CEOs became the 4th branch of government."
With this power comes, of course, great responsibility —and a new kind of regulator, more powerful than the courts or the legislatures. Consumers can use their buying power and collective social influence to keep the "fourth branch" — let's call it the C-branch — in check.
In such a world, the CMO becomes a CEO's most valuable, versatile ally — a critically important conduit between the C-branch and consumers. These days, they must do more, a lot more, than simply articulate positions, craft messages and disseminate information internally and externally.
The office of the CMO must also have its ear to the ground to pick up what's on consumers' minds — their predilections, pain points and latest causes for social and political concern — and be able to transmit all of that back to CEOs to help them make critical, high-stakes and well-informed decisions.
Like whether it's time to deactivate a sitting president's Twitter account.
The C-Suite's New Utility Player
These new conditions – driven by the primacy of social and environmental concerns among present and emerging generations of consumers – have changed the game for CMOs.
The game-change has accelerated the diversification and elevation of the importance of CMOs duties and obligations that had been occurring steadily over the last 20 years. For much of that time the primary driver was technology, especially the increasing importance (and sophistication) of data analytics and AI.
Far more than just a chief marketing messenger, the CMO is now something of a CIO too — an executive who, if not working directly with information technology, must understand it well enough to take full advantage of the growing array of digital marketing tools.
Additionally, the roles of the CMO and Chief Communications Officer are becoming more integrated by the day. They must be in order to achieve what Maja Pawinska Sims calls a better alignment with "brand and corporate narrative." As honest, relevant, human tale-telling becomes even more closely connected to the P&L, the C-suite's storytellers are increasingly relied upon to develop new tales.
It is not incorrect, then, to refer to the CMO as the C-suite's new utility player, the executive who must know a little bit about every other position in order to help the CEO make sense of challenges and opportunities, especially in relation to the Three Rs: Revenue, Relationship, and Reputation.
Revenue & Relationships are the CMO's Job Too
Reputation has long been in the domain of the CMO. Marketing's ties to revenue run deep, but the new order makes them inseparable. And relationship has traditionally resided outside the chief marketer's purview.
Using a deep understanding of both customers and community, CMOs can and must actively identify and broker new kinds of relationships for their companies. Success will make them indispensable lieutenants, especially when it comes to helping CEOs influence "constituents" — as elected officials do.
A focus on revenue means CMOs need more than just hallway collegiality with the CFO; they need to develop an active, healthy relationship. They must also help persuade the finance chief that today, what's good for customers and communities is good for the company's bottom line.
Rather than be put off by such a prospect, chief marketers should view the present as an opportunity to, as Jann Schwarz writes, "reclaim a more strategic role" through a key relationship with the CFO.
"[The CMO's] creativity and imagination (combined with commercial discipline and a customer lens) can drive a sustainable and competitive advantage" through such a rapprochement, writes Schwarz.
Clearly, this is not your mother's or your father's CMO.
The New Corporate Narrative: Social Responsibility
In this brave new world, the CMO is the CEO's eyes and ears, both messenger and oracle, watching how our market-society, and the people who comprise it, are moving, shifting, aligning and re-aligning.
This means that CMOs can no longer compartmentalize company narratives, social responsibility and profitable growth. As the last Business Roundtable made eminently clear, these are now intertwined and interdependent considerations, not to mention the focus on the three Rs.
CMOs who are paying attention and playing the long game know that social responsibility is the narrative and that terms such as "social impact" and "sustainability" are something more than fleeting hashtags to be expressed merely through a sprinkling of green on the logo.
And it will remain the narrative until norms have changed so dramatically that, among successive generations of consumers, it will be one of many unspoken expectations that leaders must be, at the very least, as committed to doing no harm — socially, environmentally — as they are to generating a return on investment for shareholders.
Perhaps the CMO's greatest value, then, will be in perceiving what is moving the market. Or more accurately who is moving it: consumers and clients who are not data points, who are not math problems, but real, live people, governed by ever-shifting social norms and fickle human nature.
And who can vote any time, from anywhere, for unelected leaders in that fourth branch of government using something that may soon be more powerful than the ballot: their credit cards.